Tourism is a dynamic industry with a great variety of positions. It is the biggest industrial sector in global terms. Increasing amounts of money is spent on long-distance travel to beautiful, new destinations. The bachelor programme in International Tourism Management will train you for management positions in the travel industry. You will put together package travel arrangements and sell them through travel agents. You will orientate towards international destinations and cultures and create opportunities in tourism.
INTERNATIONAL TOURISM BACHELOR
The travel and tourism bachelor course will train you in just 3 years to attain the bachelor tourism degree, Bachelor of Business Administration. With this tourism course the world is your oyster. You'll set up travel arrangements and also be a very sharp buyer. You'll have contacts both at home and abroad. Moreover, you'll always stay one step ahead of the competition. You'll do good deals and think up promotions and distribution possibilities.
STUDY PROGRAMME INTERNATIONAL TOURISM
TOURISM INTERNSHIPS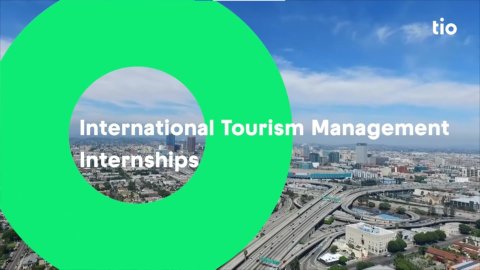 TRAVELLING WHILE STUDYING
In every academic year of this tourism course you will go on an international study trip. You are able to translate the travel knowledge you gained in the classroom into practice. The best way of learning about tourism is by going abroad.
BACHELOR TOURISM IN THE NETHERLANDS
The Netherlands is a melting pot of cultures and therefore the perfect place to study tourism. You can choose to study in Amsterdam, the capital city of Holland. Or choose for the ultimate student city Utrecht. Tio assures you high quality education and small-scale locations, whether you choose to study in Amsterdam or Utrecht.